Rutledge Girls Club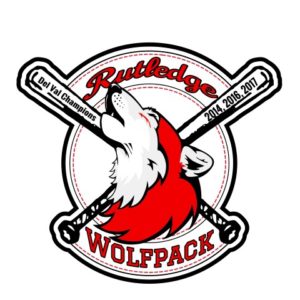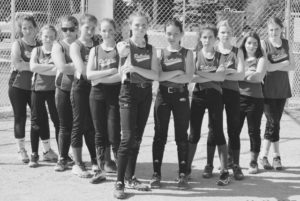 Rutledge Girls Club
Since the early 1970s, the Rutledge Girls Club has been providing girls a great place to play softball! We focus on teaching the basics of the game, while ensuring a fun, friendly environment.
Rutledge Softball teams have played in the Del Val league for more than 35 years, where we face off with teams from across Delaware County. We play our home games at the Rutledge Triangle Park.
We strive to balance being competitive while offering all girls a chance to play and to develop their skills. Our teams have won many league championships in recent years:
Farm (u-8): 2019, 2014 Del Val Champs
Pee Wee (U-10): 2016 Del Val Champs
Midget (U-12): 2017, 2018 Del Val Champs
Intermediate (U-14): 2018, 2019 Del Val Champs
2021 RUTLEDGE SOFTBALL
REGISTRATIONÂ Â INFORMATION
Rutledge Softball is back for the 2021 season!  We welcome players of all ages and skill level. We focus on teaching the fundamentals of the game, improving players' skills and having fun.
TEAMS
We will sponsor teams in the U-8, U-10 and U-12 divisions of the Del Val League. We will offer U-14 and/or U-16 teams if numbers permit.
COVID-19 PRECAUTIONS
We expect the Del Val League to outline COVID-specific rules for game play. Additionally, our organization will establish clear guidelines and protocols for our teams based on recommendations from the CDC, the CHOP Policy Lab, and the American Academy of  Pediatrics. The safety of our players, their families and our coaches is of the utmost importance to us!
RETURNING PLAYERS:
Girls who played for Rutledge in 2019 or who registered to play in 2020 may register during our returning players registration period, which opens online January 21. Information was sent via email to all eligible players.
NEW PLAYERS:
New player registration will open online on January 26. Spots are available on a first-come, first-serve basis. Should a team fill up before you register, we will have wait lists. We will add teams as the numbers allow.
Deadline to register for all players is February 21. Teams fill up quickly so please register early!
Registration is being done online via Team Snap:Â Â https://go.teamsnap.com/forms/255269
FEES
Registration fee for all teams is $135. For families with multiple players, there is a $25 discount for each player after the first child. Fee includes game jerseys that players may keep at the end of the season.
QUESTIONS?
Please contact Martin Micklin at mmicklin@vt.edu or Margie Corcoran at margie.corcoran@gmail.com for more information.
Rutledge Girls Club Board of Directors
Margie Corcoran, President
Martin Micklin, Secretary
Mike Stack, Treasurer
Harleigh Chwastyk
Jennifer Fanning
Greg Kozub
Steve Lenz